Post by trike on Jan 24, 2014 21:52:45 GMT
This is gonna be a long one!
When i first got the SS, my original intention was to just fit decent wheels,get the ride height right,and upgrade the engine by simply changing the old pinto lump for a zetec (not quite so simple!)
However, just lowering the cortina front end and fitting wide offset wheels,(8x15) does some pretty weird things to the geometry.
So decided to scrap the cortina suspension and fit a proper double wishbone set up,which meant building the whole lot from scratch,including the uprights/spindles.
Protech shocks, Granada mk1 5 stud hubs & 5 spoke Revolution 8 X 15 wheels.Brakes are 280mm vented discs & Hispec 4 pot billet calipers, so should stop ok!
I decided to fit powersteering as wide tyres (225's) and small steering wheels are hard work when parking etc, so after weeks of head scratching,cutting,welding,cups of tea,more head scratching & the odd bout of 'im never going to get this to work' confused2[1] ,modified Subaru WRX rack fitted with sierra tie rods was finally persuaded in to the correct position.
Geometry is spot on, no steering deflection at all from full droop to full compression so zero bump steer.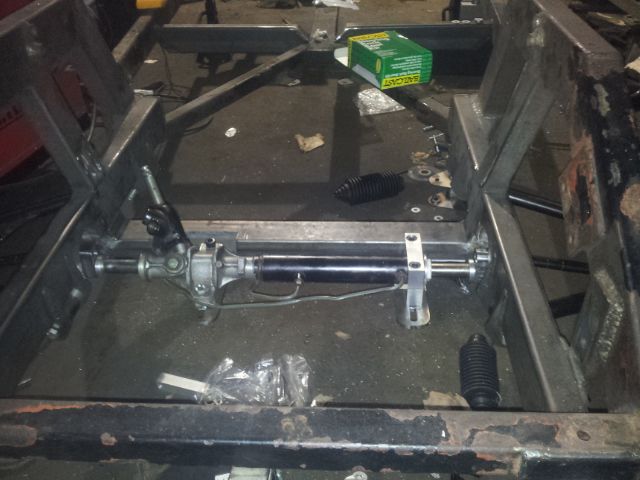 I originally fitted the engine as low as possible (3" or so lower) so i could lose the horrible bonnet bulge,unfortunately in order to get the steering rack at the right height i had to raise it back up a couple of inches cursing[1] so while i was at it ,decided to change the fixed engine mounts to detachable ones to make fitting/removing the engine easier.
The rear end of the chassis needed tidying and had been cut about a bit to fit the sierra axle the car came with ,so a couple of minutes with the angle grinder and: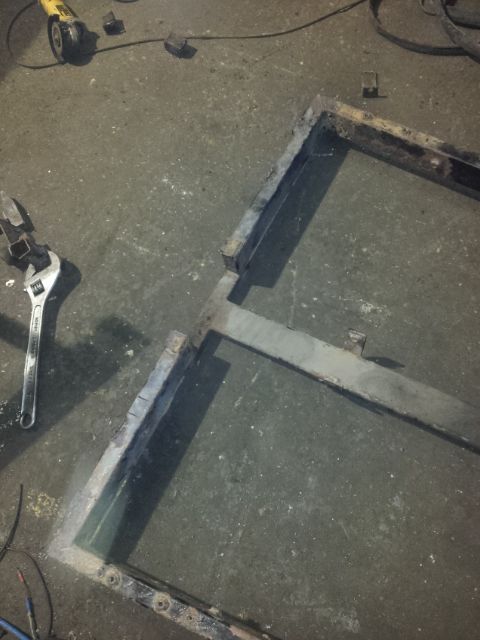 No going back now!
Lots of measuring and welding got it sorted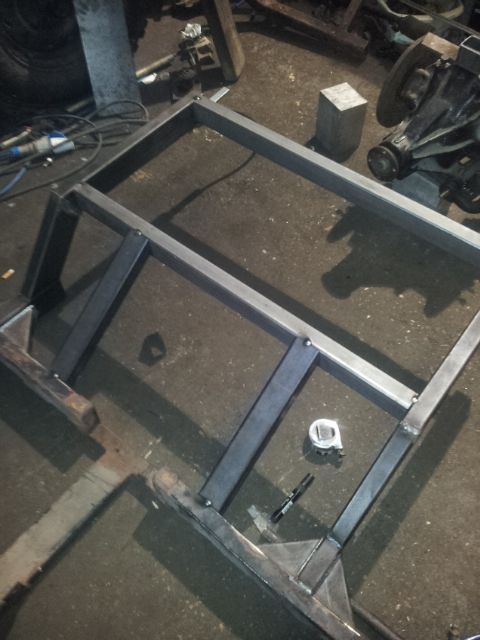 More rigid than the original,so hopefully shouldn't flex as much!
And the sierra axle (too light) has now been been replaced with...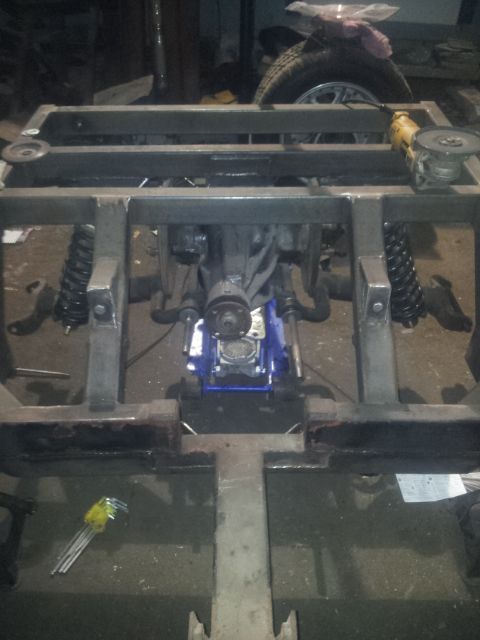 YEP! Jag IRS ,well actually its a daimler 420 as its slightly narrower than the normal XJS unit ,with 10x15 wheels & 265 tyres it fits nice ,although i might space the wheels out 1/2" each side.Wheels are Revolution 5 spoke split rims ,5 stud ford,so had to drill the jag hubs to suit.
Although a lot of people don't bother with them (big mistake),i decided to fit radius arms to keep everything in line & 4 torque rods to spread the load on the chassis,who knows,at a later date, 350 chevy maybe ?....Hmmmm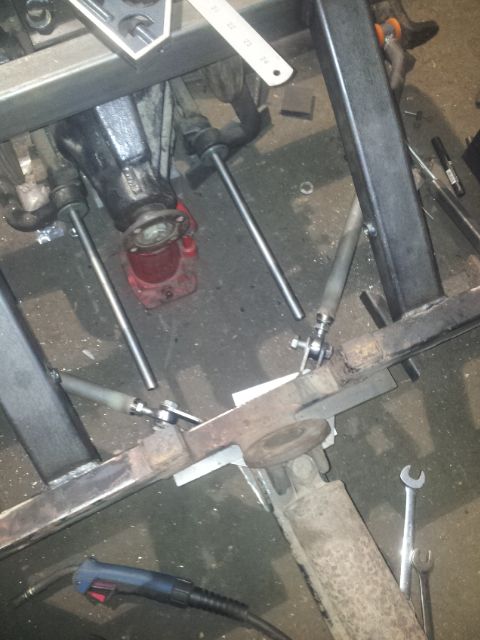 Thats about it to date,welding's all done

hopefully get the chassis off for powdercoat next week,then start putting it all together.
Just got to sort out brake system,fuel system,make a fuel tank (never TIG welded ally before ,so should be interesting!) exhaust,electrics,bodywork,interior,seats,screen,paint .....etc.....Arrrgh!!!!